Well, our Florida/Surprise Disney vacation is fast approaching. For the first part of our trip we will be visiting some old friends of ours and their children who live on the west coast of Florida. We will be staying there for a few days to enjoy the sand, surf and sun. I have been making a little gift bag of goodies to take them as a small token of our thanks for letting us stay there. One of the items I am adding is this cute little solar lamp to place outside for some ambiance lighting.
Isn't cute?! I almost don't want to give it away.


So here's is what I did to make this "beach in a jar". First, I went and got these one of those cute patriotic solar light stakes from Wal-Mart. It is smaller than most solar lights and it's only $1.50! I then went to my local Dollar Tree and found small, but wide-mouthed jar that had a clear glass lid, a bottle of crafting sand, a basket of shells and the decorative blue stones.
I chose picked those pretty blue stones because they reminded me of the ocean.
I then add some shells to the bottom of the jar. I tried to stand some up against the glass so you could see them. I also added one on the bottom to kinda hold my solar light in place (in this case I only had to remove the "pole" and stake part of the solar light, leaving only the clear housing and the actual light). I had to measure to make sure my light fit standing up in the jar.
The large upside down shell acted as a stand for the light. You could hot glue it to the bottom of the jar and to the light.
I then put the light in place and while holding it, started to pour sand all around the light as evenly as possible.
I just love that I found sand at the dollar store!
Next was the cool looking stones that surrounded the actual light part of the solar light. It's such a pretty color of stone....just like Florida waters.
Next I added some more shells on top, making sure not to cover the solar panel. Next, I sealed up the jar and made sure the solar panel was close-up to the top so it can charge-up during the day.
Ta-da! Project done. I might add a cute little ribbon or tag or not. It will be a great addition to some cute soft lighting at night on a balcony. The best part is that it looks like the coast...a great reminder of summer all year round!
Look at how cool the light looks under the stones!
UPDATE 7/24:
Check out this cutie's new home!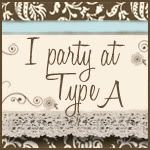 Homemaker in Heels
Organize and Decorate Everything